KnockBackHosting
0 out of 5 stars (0 reviews)
Log in to write a review!


KnockbackHosting is currently made up of an experienced and dedicated team of people who play Minecraft just like you, and are also trained and certified Level3 system administrators. Together, we are able to keep things up and running 24/7 for each and every client. Using the latest hardware, KBH maximizes hardware by reducing hardware failure and ensuring that all servers have enough CPU power and RAM. We believe in a strict zero overselling policy - we guarantee that all nodes are purposely undersold to ensure top performance. We believe in quality and value - we want to ensure that all of our clients are getting the best bang for their buck by providing the best service possible.

Try a server here! http://knockbackhost...rials/index.php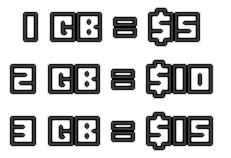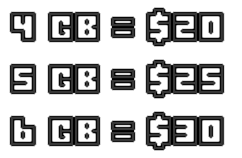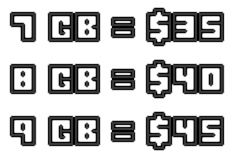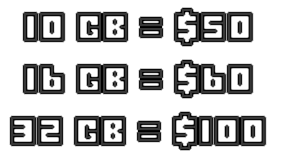 • Instant install
• Superior Quality Networks & Servers
• Remote server backups
• Superior Low Latency
• Automatic server restarts if server crashes
• Free Custom Hostname example.Knockbackhosting.com
• Upload your world, plugins, configs, saves and more on our File Manager or through FTP
• 24/7 best known Customer Support
• Locations: USA & UK (coming soon)
• We give everyone SSD [never HDD]
• 24 hour money back gurantee
• 24/7 Support via Tickets & Live chat
• Multicraft Control Panel
• Free MySQL and FTP accounts
• Unrestricted storage.
• Unmetered Bandwidth.
• 99.9% Uptime Guaranteed
• We offer 1Gb/s Uplink giving fast connection.
• DDoS Protection
• One click Bukkit/Spigot/Vanilla OR CUSTOM jars.
• One click plugin installations using our database with over 12,000 plugins.













Custom Builds - $0.00 USD One Time + $30.00 USD Setup Fee
Need a build team to make you a CUSTOM spawn or area? This is the package for you! -- This package is worth ONE custom spawn/area



Dedicated IP - $0.00 USD One Time + $5.00 USD Setup Fee
Instead of having a random port ie: 25570 Have a default port ie: 25565 -- This package is given on demand.



File Transfer - $0.00 USD One Time + $5.00 USD Setup Fee
Need all your files moved from your old host to us? This is the package for you!



MySQL DataBase - $0.00 USD Free Account
Get a free MySQL DataBase when you get this package



Premium Support - $10.00 USD Free Account
Need help with plugins,worlds, and more? This is the package for you! Get UNLIMITED support -- If It's your first time as a server owner we would Recommend this!










- Game Server Locations (Last Updated: 14/07/2014) -

London 01 (UK) - Sold out
Panel 02 Kansas City (USA) - Sold out
Panel 03 Kansas City (USA) - Available

**Dates can be subject to change at anytime due to carrier delay, datacenter setup, etc.**